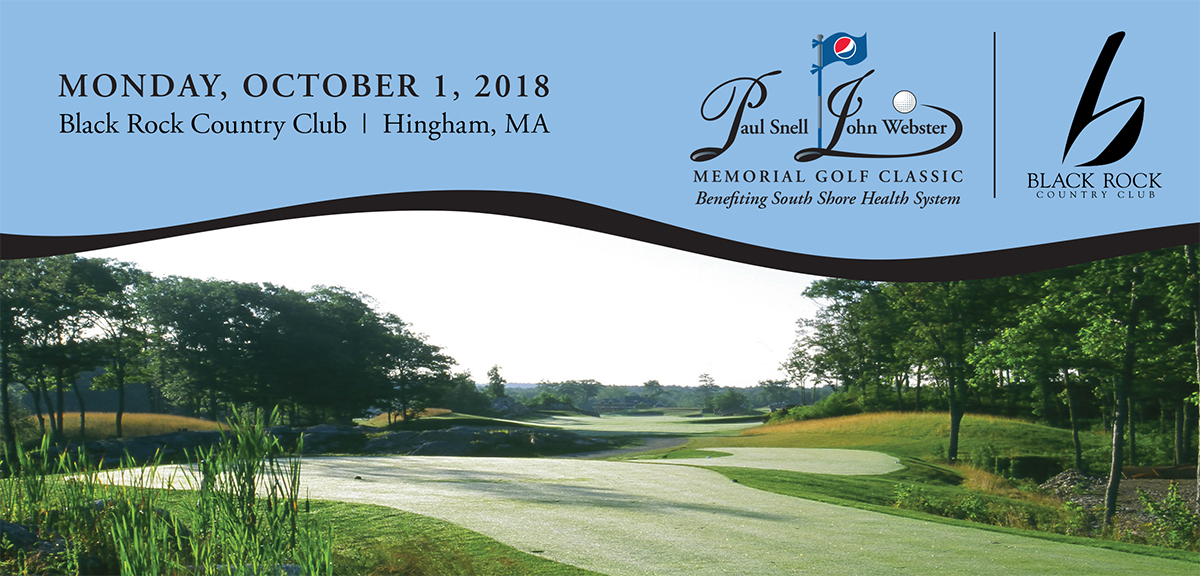 2018 Paul Snell & John Webster Memorial Golf Classic
We invite you to join us again this year at our annual golf classic to support South Shore Health System's programs. As we mark the 9th year of this of this very special event, it's a great time to step back and celebrate how far we have come.
This tournament was created to pay tribute to our dear friend and colleague, Paul Snell, a tremendous leader at PepsiCo for more than three decades, who passed away from cancer in 2009. He was a dedicated philanthropist who loved South Shore Health System and truly believed in its mission of healing, caring and comforting. He did his part to help patient care by serving as a Trustee with the South Shore Health System Foundation for 15 years.
In 2015 we rebranded the event as the Paul Snell / John Webster Memorial Golf Classic. We added our friend John Webster's name to pay tribute to his vision and leadership in organizing this tournament at its inception. John was also a Foundation Trustee, a major benefactor to the hospital and a dear friend to Paul. In conjunction with the new name, we moved the event to the beautiful Black Rock Country Club in Hingham, one of the region's premier private golf communities.
The support and participation over the past nine years has helped us raise more than $1.2 million, which goes a long way toward helping our friends, neighbors and families have access to world class care on the South Shore. Event proceeds support an exceptional Critical Care program, and the creation of a new 24-bed Intermediate Care Unit.
This special event is something we look forward to every year. Thank you for your commitment and support for this wonderful cause over the years. Please join us again this year at the 2018 Paul Snell / John Webster Memorial Golf Classic.
For a downloadable sponsorship opportunities form, click here. For questions, please contact Marc Cregan at 781-624-8607 or at mcregan@southshorehealth.org.